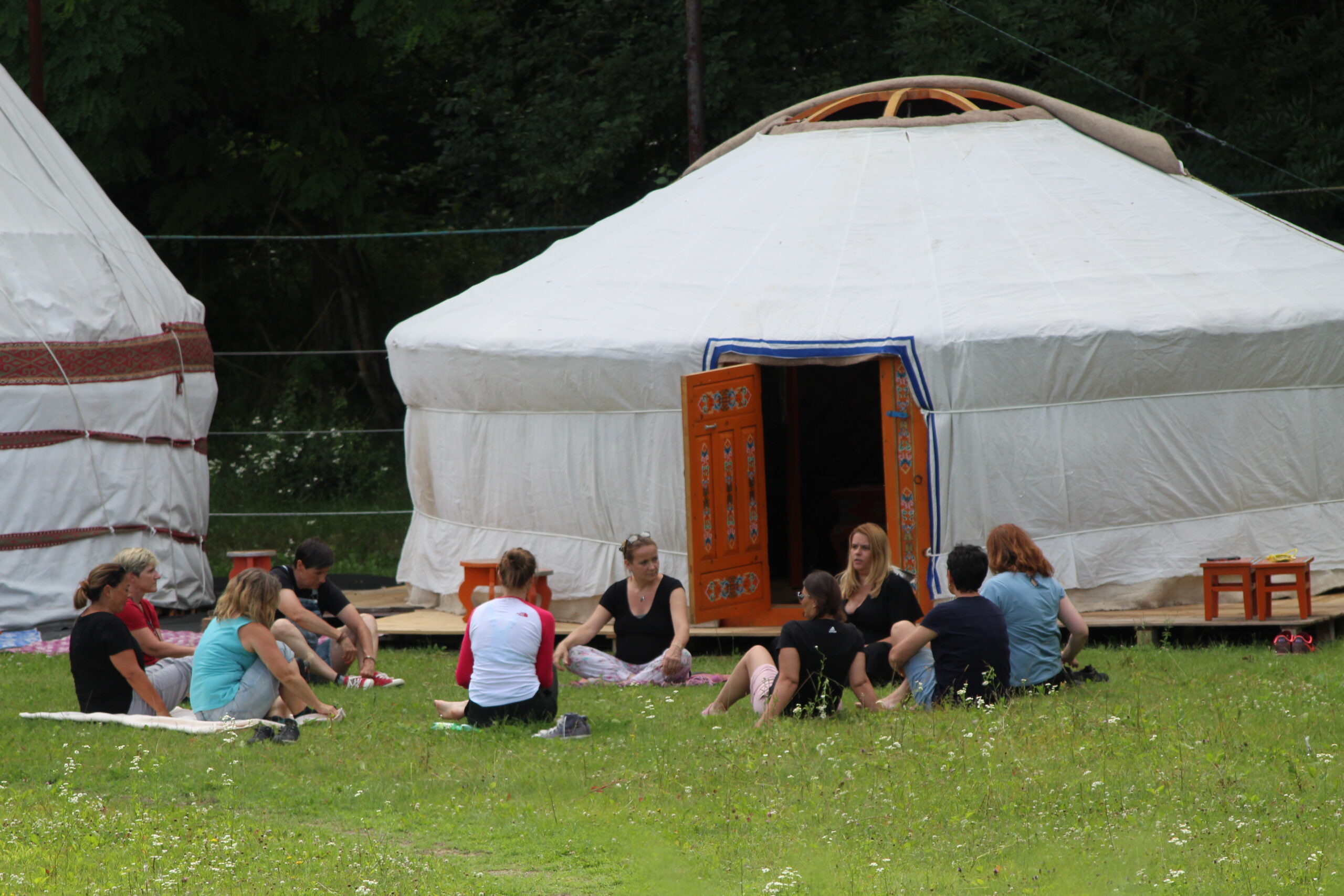 Simply me! – Unleash your power within
I am the one who I am.
I am the power of life.
I was born perfect in myself.
I am endowed with all the gifts.
I'm strong enough to fight and investigate.
I'm unique.
I am weak, wrong, I am defeated and frightened.
I teach, love, think, create, winning, and do good.
I'm a manhood.
I grow in freedom, wisdom, happiness, knowledge, and higher consciousness.
I am the one who I am.

There comes a day, somewhere in the middle of every woman's life, when Mother Nature herself stands behind us and wraps her arms around our shoulders, whispering
"It's time."
If you are lucky enough, you are aware of the world that surrounds you and within you, you will recognize that voice and go searching for the rest of your tribe, these 10 women who are heard what you heard.
We are pleased to invite you to the unique experience of connecting with Mother Nature and connecting with the inner part of your being called the Wild Woman, and through the one-day seminar, "Simply Me!- Unleash your power within"
If you feel that It's time to stop the madness of comparison and the ridicule of schedule and conformity and start experiencing the joys that a life, free of containment and guilt, can bring, than this is right seminar for you!
If you feel that you have a lot of wisdom, life experience and female maturity to give and share, than you should know that there is a huge amount of women who are looking forward for it!
The Simply Me Seminar was conceived as a time-line walk to a time when women were interconnected with the feminine energy and wisdom that fueled and empowered them for the daily challenges, small and big.
We'll sleep in Mongolian tents, dress in comfortable clothes, meditate with the horses outdoors, open and energize the chakras, preparing meals together, try a medicine morning walk, dance … and more.
The goal is to bring an incredibly fulfilling and healing experience with you and within after 24 hours!
'It's time' she will say…
"to write the ending, or new beginning, of your own story."~ Donna Ashworth