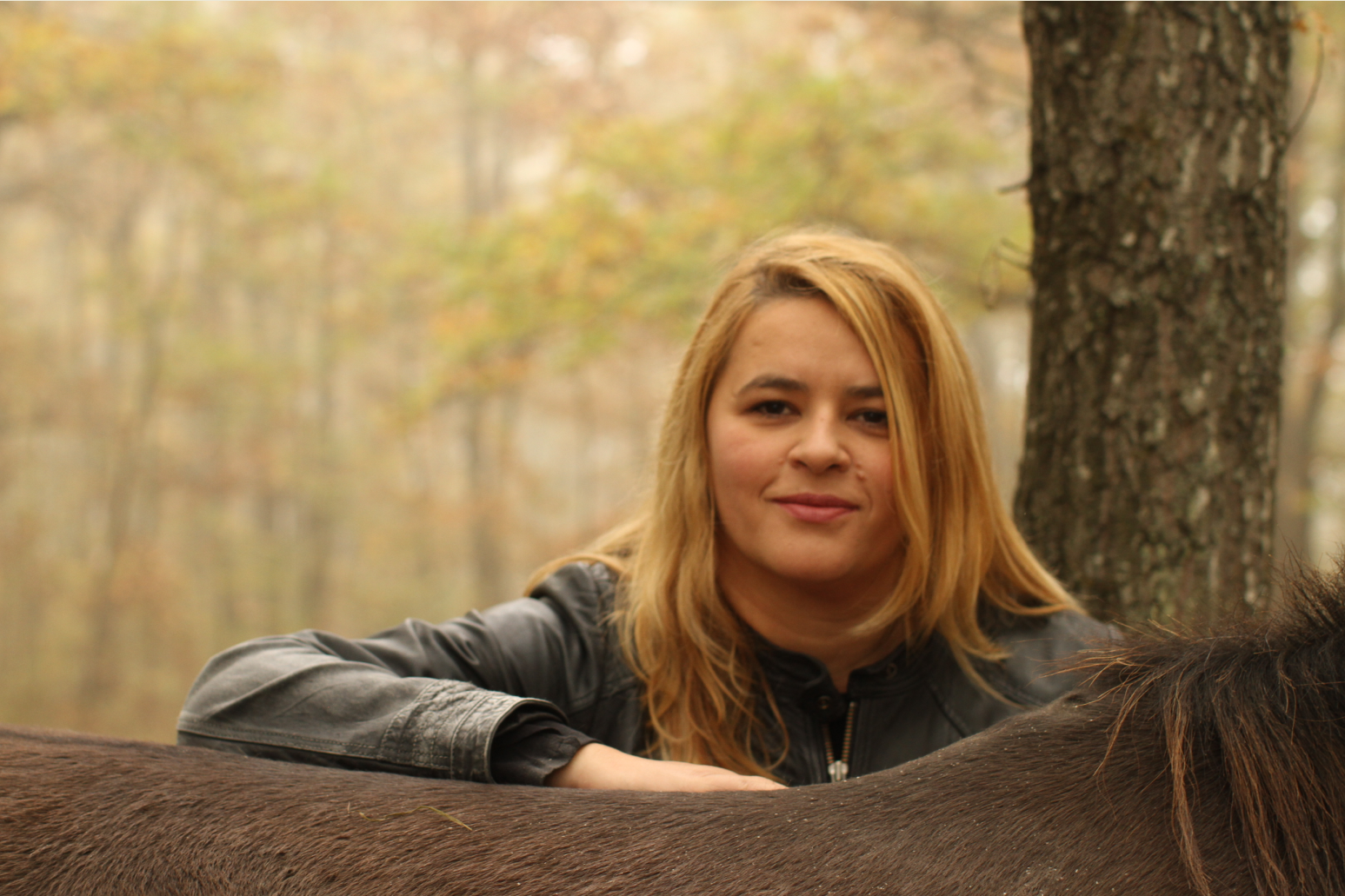 How Horse-to-Human coaching looks like
Today I would like to present to you my workshops and show you how horse-to-human coaching looks like.
Horse-to-Human Coaching is an entirely new coaching experience.
Due to the peculiarity and dynamic of the coaching, I only work with three participants per week. It is essential to me to create an environment for them in which they feel safe and supported. It is also important to me that my horses feel safe and supported. That is why we work with the strength of your inner being and your energy instead of physical strength. And yes – it is possible!
Your first task is to build a relationship with the horses based on mutual respect and trust. Through this process, you get to know the horses and choose a partner, or, as is so often the case in real life, you will be selected. 😉
Everything starts with the relationship. In this exercise, you will already learn something new about yourself: Do you choose people according to the principle "Birds of a feather flock together," or do you believe that opposites attract? Do you take the first step, or do you wait for others to approach you? How do you act when others ignore you?
After that, you will see when you let others guide you in life and when you take the reins into your own hands. Do the others understand your way of communicating? Do they trust and follow you?
And when you think that the coaching is over or that it cannot go further or more profound, the topic comes – setting healthy boundaries. How "permeable" are your boundaries? Do you even have any? As a reminder: Our work uses your inner strength, and limitations require just that. It is a very demanding process!
At the end of the session, we take a closer look at the records of our work (I record every session with the participant's agreement).
"I never saw myself as a people-pleaser. Now I understand why some peopledon't respect my space", said one participant, who massaged the horse all the time while her job was actually to send him away.
Do you now understand why H2H is a whole new coaching experience?
Summarized:
The coaching sessions take place outdoors, in the natural environment of horses, and in all weather conditions (with this, we learn to accept the realities of nature and to be more open to the messages it sends us)

In the sessions, we don't use physical strength. The horse is our partner, and we treat him respectfully to gain respect and trust. We must respect horses' authenticity and natural herd hierarchy, so aggressive behavior is strictly prohibited.