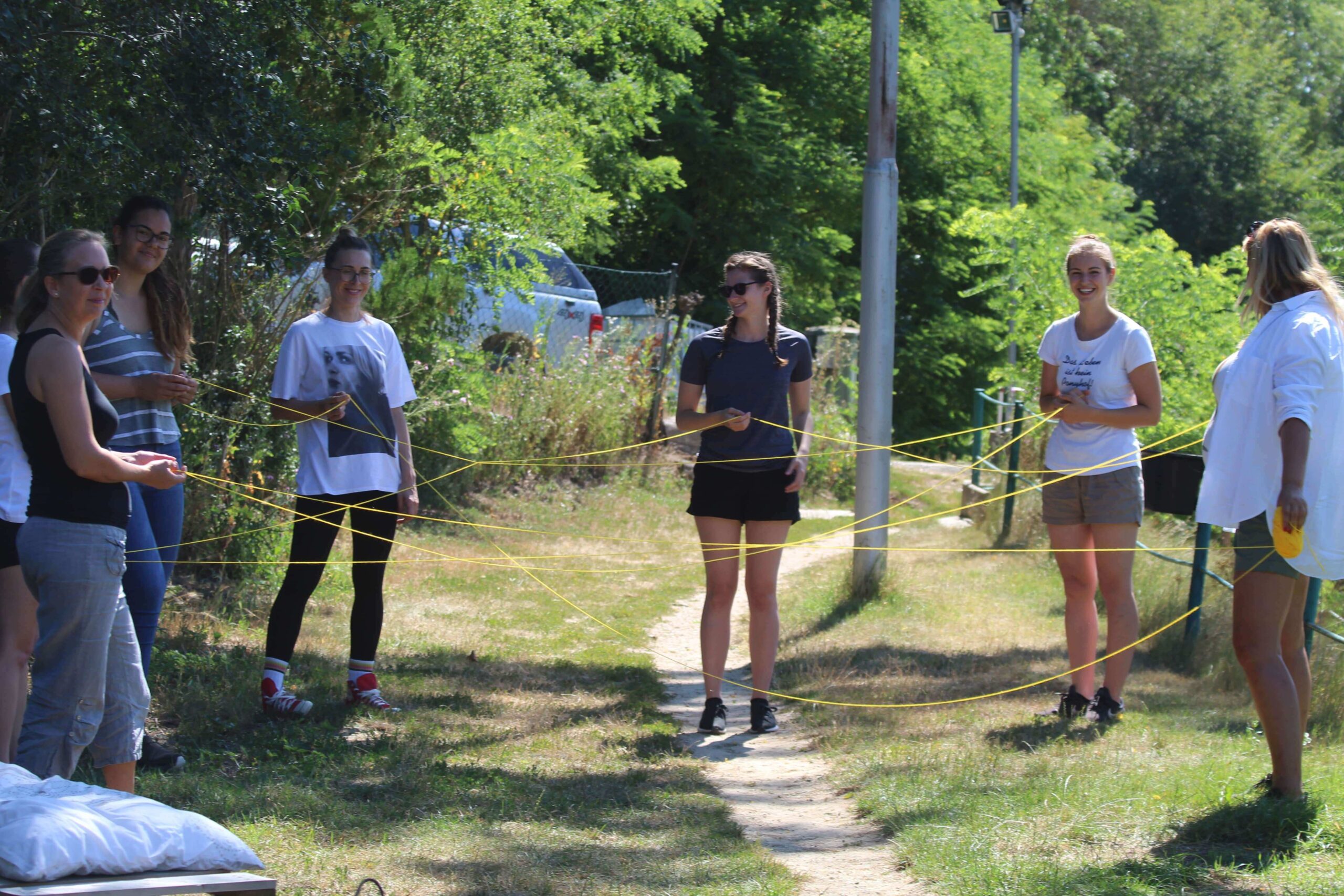 WHO IS THIS TRAINING FOR?
If you're horse- and nature-lover, if it's your mission support people, then becoming Horse Assisted Educator based on the HorseDream® concept might be the next step in expanding your career horizons.
This seminar is suitable for coaches, theachers, social workers, psychologists, disability support workers, horse riding coaches, and anyone with a love of horses and people.
This seminar is designed to support you as a practitioner to be professionally competent in working with horses and humans for the purpose of human growth and development, where the horses are honoured as teachers, assistants and co-trainers.
At this unique seminar, horses are facilitating interactions. Therefore this is not about horse riding or horsemanship skills. Participants are not sitting on the horses, only doing work with them from the ground. We use specially trained horses in a safe environment under the supervision of highly qualified professionals.
In each case, the structure of the training is designed to meet the specific goals of the team and facilitate long-lasting change.
You will learn the practical and the theoretical HorseDream concept of working with leaders and teams. You will go through all the exercises with our horses and get all the material you need to setup your HorseDream business.
The content of the two days
The Art of Leadership
Team Building
Afterwards, you are allowed to work with these concepts, call yourself a "Horse Assisted Educator based on the HorseDream® concept" and become a certified member of the EAHAE International Association for Horse Assisted Education.
You are allowed to use the EAHAE logo for the time of membership.
Why HorseDream®?
The name of our educational product HorseDream® stands for two facets of leadership, management, and personal development:
The Horse is a very present being, very real, living always in the here and now. That makes people, working with horses in Horse Assisted Seminars, learn about 100 % presence, responsibility, self confidence, awareness, and all that is necessary to develop leadership skills.
But the Horse, with its historical and mystical background, is also a Dream. It opens horizons, changes belief systems, empowers people to step out of the box.
So HorseDream® means exactly what is needed in modern business life: reality and vision – both concepts are incorporated in this name. Today we and our partners live this dream: to establish Horse Assisted Education as a normal way of further education in companies, organizations and for personal purpose.
Why EAHAE International?
EAHAE is a support platform, on which every member can develop her/his horse assisted education business. For the EAHAE community, it is essential that we hold and adhere to certain values.
Above all is trust. Further, we encourage caring, collaborative business and not a competitive business. It is the core of the EAHAE values that we collaborate on an equal level. Regarding our horses, we consider them as trainers, not as tools.
WHAT IS THE INVESTMENT?
€ 1.495
€ 1.645 – 12 months EAHAE membership included
Down payment to save your space: € 230
EAHAE membership is € 190 for 12 months.
In case you are already certified as an Equine Guided Coach, please get in touch with us to get information on special discounts.
Lunch is included, accommodation is not included.